Where do you want to fly?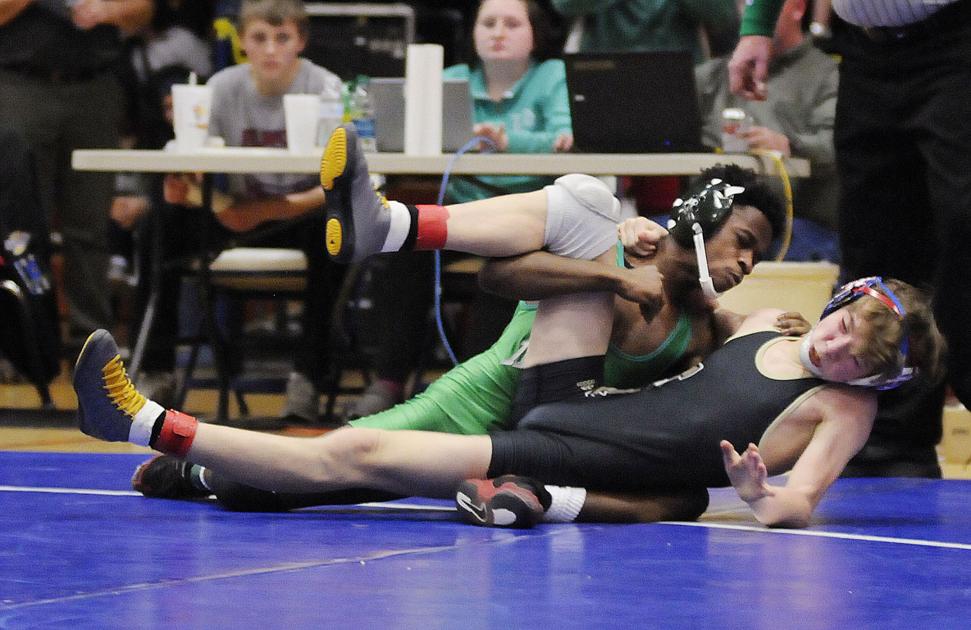 ANDERSON–In Sean Clark's first year as Anderson High School wrestling coach, the Indians planted the seeds for what is hoped will be consistent success in major competitions.
A mainly young Anderson squad posted very respectable results in these tournaments, second in the North Central Conference meet and Elwood sectional, and third in the Madison County meet.
"We're looking to win the conference championship this year and our team has set that as their goal," Clark said. "We placed second at conference last year and we're hoping to start out strong and place as many guys as we can."
Nine regulars return and there are 25 out for wrestling, which makes Anderson the area's second-largest squad, behind Pendleton Heights, whom Clark wants his program to eventually rival.
The Indians' two most accomplished wrestlers from last year are back, junior 113-pounder Willie Dennison and senior Venice McCullough at 275.
Dennison (35-8) was Anderson's lone County and sectional champion, and he added a conference crown and semistate berth to his resume.
McCullough went 32-10 at 220 and likewise won conference and advanced to the semistate, where both he and Dennison lost in the first round (two wins at semistate are needed to make the state meet).
Another Indian is looking to get back to the semistate after missing out last year, junior KJ Williams (28-11 at 120) He'll be joined by twin KD Williams (32-9 at 132) and their sophomore brother Romello Williams (27-14 at 106).
Three other veterans are senior Arthur Lucky (28-12 at 152), who will move up to 170; junior Kaden Johnson (29-13 at 195), now at 220; and junior Christian Chavez (17-7 at 126). All eight aforementioned wrestlers made the regional.
The other varsity wrestler from last season. junior Connor Poe (who will go at 152), wrestled this summer for Team Indiana at the U.S. Nationals in Fargo, N.D.
Junior Israel Dates (160) will also be in the lineup, as well as freshmen Andrew Dietz at 120 and Caigen Malone at 182.
"As far as setting our goals as the team, our two highlights would be, hey, let's beat Pendleton and let's win the conference championship," Clark said. "If we can get a County and a conference championship out of that, that will surpass our goal."
The Indians open the season Monday at home in a dual meet with Alexandria. Anderson defeated the Tigers last year 60-19.
Anderson will also wrestle in invitationals at Wawasee Saturday and then Hagerstown and Union City before the County meet Dec. 15 at Elwood. The Indians will travel to PH for a dual Dec. 20 and will take part in Lapel's Neil Muse Invitational Jan. 12, with the NCC meet the following week.
"Overall, we're excited and we're looking to start out strong on the 19th vs. Alexandria and set the tone for the season," Clark said.