Where do you want to fly?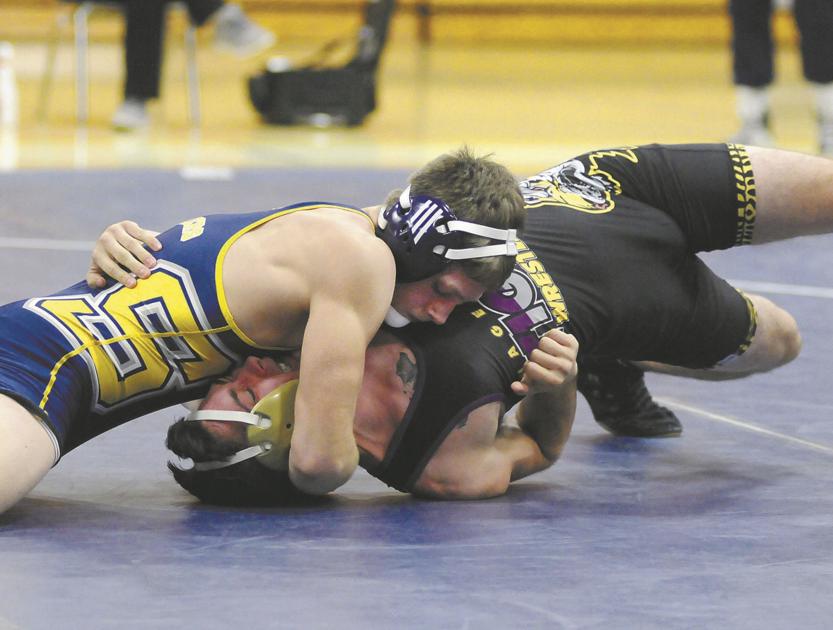 MIDDLETOWN — There are almost two months remaining in the Shenandoah season, at least for several wrestlers.
Aside from the sectional they'll host, the Raiders will have to take a bus to get to matches going forward, because Wednesday's dual with Hagerstown was the only regular-season home match and therefore senior night.
Seniors Hayden Lohrey, Dallas Pugsley and Blake Alfrey got three of the Raiders' eight wins, and Shenandoah posted a 48-27 victory.
Lohrey and Pugsley, the Raiders' state-ranked seniors, both won by forfeit, though Lohrey (13-0 and No. 4 at 160), wrestled an exhibition before the regular match began and pinned his opponent in 18 seconds.
Pugsley (12-1) is 10th at 145 and, like Lohrey, advanced two spots from last week's Indianamat.com rankings.
"(Senior night) was special," Pugsley said. "This is almost our last time that we're wrestling here, and I'm just glad most of us got a match, and it was a good competition."
Alfrey got Shenandoah's first win with a 59-second pin over Traci Brown at 126.
"It's definitely a good feeling," Alfrey said. "I want to come out here and impress our home fans. We had a lot of people show up tonight, and it's a real good thing for me to come out here and get a win. It's all about the team more than it is for individuals, and it's a great honor to wrestle and win for the Shenandoah team."
The fourth Raider senior, Jake Webster, wasn't as fortunate as his classmates. Webster fell 6-0 to Jacob Combs in their 182 clash.
Junior Silas Allred, the state's top-ranked 195-pounder, moved up to 220 and got four takedowns before pinning Guy Shaffer midway through the opening period. Allred improved to 13-0.
The Raiders got three falls from sophomores, two within the first minute of their matches and the other to close out the meet.
At 138, Justin Hummel stopped Brayden McCormick in 38 seconds and at 152, Cole Hughes needed only 31 seconds to pin Clay Cochran.
In a back-and-forth battle at 285, Corbin Badger went ahead 10-9 over Tom Clark at the start of the third period and seconds later recorded the fall.
Junior Tommy DeLey was awarded a forfeit decision at 195.
"I'm just glad (senior night) is over with," Shenandoah coach Jason Barbosa said. "I hate to see (two) of my seniors get forfeits. We tried to work them in, but we couldn't get matches. We came out with a win, and that's all that matters."
The next action for the Raiders is Dec. 28 and 29 at Connersville's Spartan Classic. Shenandoah will take part in the state dual meet tournament (Class 1A) Jan. 5 in Fort Wayne.