Where do you want to fly?
Learn bookmaking, printing, letterpress, papermaking, and screenprinting at Pyramid Atlantic Art Center in Hyattsville. Photograph courtesy of Stereo Vision Photography.
If trying to master a craft via YouTube isn't working out, consider a class taught by a real live person. What better reason to get out of the house?
Woodworking
Take your junior-high shop class to the next level at the Woodworkers Club in Rockville. If you can't remember the last time you handled a saw, the Fundamentals of Woodworking course may be a good start. More advanced projects include making bowls, fountain pens, side tables, even an acoustic guitar. Classes are taught at the store, which also sells the tools and materials you'd need to recreate your work at home. Die-hards can join a membership club for access to equipment, help, and camaraderie. 11910-L Parklawn Dr., Rockville; 301-984-9033.
Knitting and Crocheting
The Old Town yarn shop Fibre Space offers knitting and crocheting classes for a variety of skill and no-skill levels. Beginners might take a look at the three-week intro course. More advanced types can jump straight into project-related classes, including how to knit a hat, stockings, a lace shawl, or a Fair Isle sweater. 1319 Prince St., Alexandria; 703-664-0344.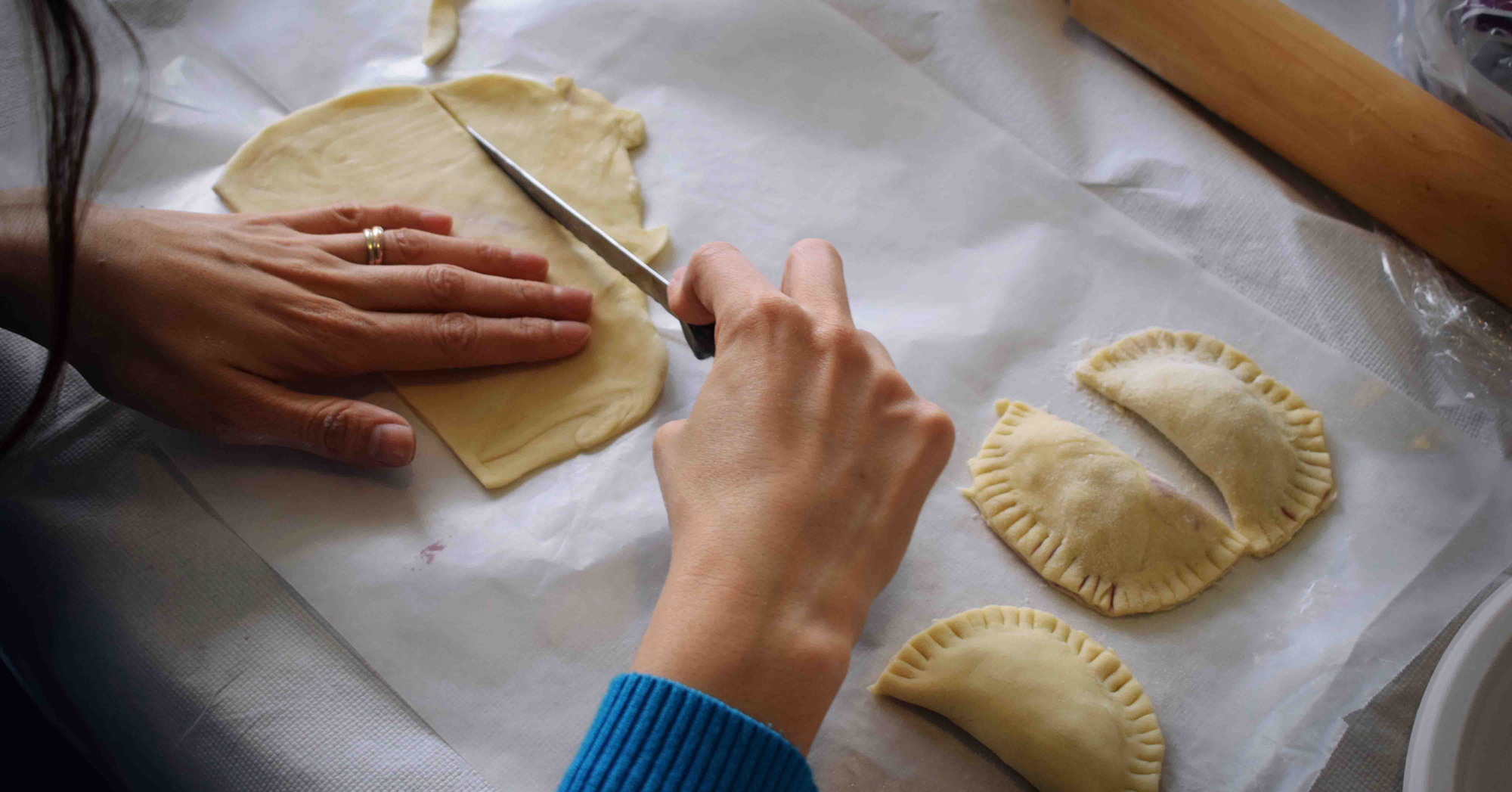 Learn how to make a new dish by taking a cooking class. Photograph via Unsplash.
Cooking
At CulinAerie, choose from a world of cuisines—Indian, Thai, French, Italian, sushi, Mexican, and more—or indulge in making pastries. All classes come with wine pairings; instruction is in groups of two to four. There are beginner classes as well as a master series that focuses on specific ingredients. 1131 14th St., NW; 202-587-5674.
Glassblowing
Don't be fooled by glasswork's delicate nature. There's fire involved, and white-hot molten glass, and some lung work. Glen Echo Glassworks, in woodsy Glen Echo Park, offers two levels of beginning instruction and rents out its furnaces by the hour. 7300 MacArthur Blvd., Glen Echo; 301-634-2226.
Bookmaking
Leave the Kindle at home. Pyramid Atlantic Art Center in Hyattsville is a local hub of the bookmaking revival, offering hobbyists workshops on things such as pocket-link bookmaking. It also has classes in printmaking, letterpress, papermaking, and screenprinting. 4318 Gallatin St., Hyattsville; 301-608-9101.
This article appears in our January 2019 issue of Washingtonian.